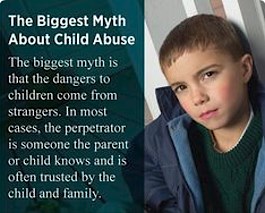 The Mystery novel I Can't Breathe! provides a strong theme—child abuse. Unfortunately, child abuse happens every day to children all over the world. In our country over 3.5 million cases of child abuse were reported last year, and there were countless other cases that remained the "secret" no one dared to tell in too many homes and institutions—including my home and my school.
The Bowman family is not unusual. Many farm kids end up working much harder than children should have to. The added problem with this family is the deterioration of the mother's mental health. Her backstory gives ample reasons for her state of mind and her harsh disciplinary methods. Betty is simply over her head and cannot deal with her children along with her weight, her health, and her unhappy marriage. Mental health issues are also major secrets, too embarrassing to face, and much too harmful to the "family reputation" to talk about openly. Sadly.
The people who suspect or know that the Bowman children are in trouble include the neighbors and their teachers. Dewey has to know something is wrong. He chooses not to be involved with his girls, and his neglect keeps them in harm's way. Maybe he is waiting for life to get better.
In spite of their circumstances, the three girls are strong. They boldly go down the rapids as often as they can. They find ways to protect one another. They get up every day, face their lives, and do all that they can to quietly survive. The girls' friend Dan is also strong, dedicated to making a success of his life, yet an adult pulls him in a negative direction. He seeks support, but cannot find it. Read More→