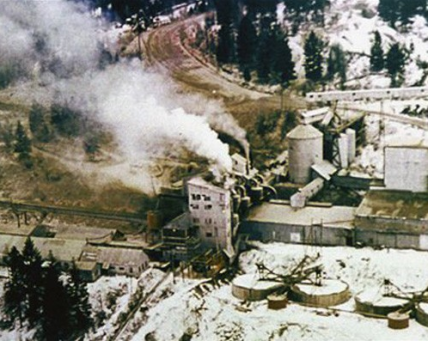 Welcome to the I Can't Breathe! website. This mystery novel takes place in Libby, Montana in 1958, specifically with other Northwest communities and rural areas including Kalispell, Missoula, Eureka, areas in between—and Canada. I grew up in Libby, and I have enjoyed writing about familiar territory.
The theme of abuse runs through this novel. Corporate abuse: the Zonolite Mining Company provided asbestos ore to many other companies and made billions of dollars yearly. The company took the shortest route to profits by omitting safe working conditions for the mining employees. Exposure to asbestos resulted in several painful illnesses and death for the miners, their families, the community of Libby, and literally millions of consumers of asbestos products throughout the world.
Abuse in this novel includes child abuse and neglect. The fictitious Bowman family has three daughters, ages 16, 14, and 6 who experienced mental and physical abuse from their mentally ill mother. Their father Dewey Bowman avoided home, worked hard, but his frequent absences and his poor relationship with his wife, kept him too busy to see the harm his children faced every day.
The third abusive situation involves Dan, a 15-year-old student at Libby High School. A teacher victimized him sexually, essentially robbing him of a healthy, happy high school experience—and a mental anguish to carry for the rest of his life.
These three areas of abuse—corporate abuse, child abuse, and sexual abuse—are preventable. As a society, don't we have an obligation to one another to keep people from serious harm? Why don't many people take action? People who do stand up to stop abuse are heroes. It can be a costly move to seek help for oneself or others. Those who perpetrate abuse on others may protect their personal and financial interests in devious ways. Do you know people who have taken a stand for themselves or others? How did that work out for them and those they defended? Have you helped another person in an abusive situation? Thank you for sharing.